Looking for a dream venue to mark a special moment in your life?  Look no further than WHITE HOUSE CANNES!  A magical villa in a magnificent setting, with a team that is devoted to making your dreams come true.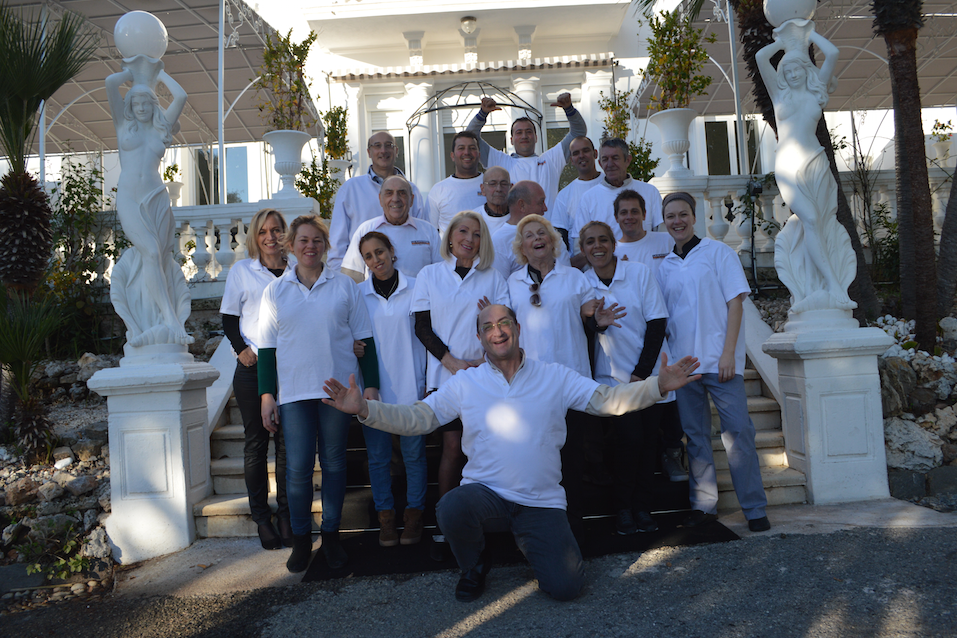 You're engaged!  Celebrate this special time of your life with a romantic getaway.  Relax in your private Jacuzzi, sip champagne by moonlight in our flower-scented gardens, and luxuriate in the comfort of your elegant suite.
Special moments are for sharing—and what better place to share them than at WHITE HOUSE CANNES?  Whether you're celebrating with your BFF or partying with a bevy of friends, we can create an event that you'll never forget!
You've finally found the perfect life partner; now choose the wedding venue that is perfect for you too.  At WHITE HOUSE CANNES, we're dedicated to making sure that your wedding day is everything you've always dreamed of—and more!
Start your married life in style with a honeymoon at WHITE HOUSE CANNES.  Whether you're enjoying the intimate seclusion of the villa or out exploring the Côte d'Azur, it's the perfect place to begin this new chapter of your life.
A special birthday or anniversary, or simply a reunion of family and friends?  A party, a weekend, or an extended holiday?  Our team at WHITE HOUSE CANNES will organize an event that you'll be talking about for years to come!